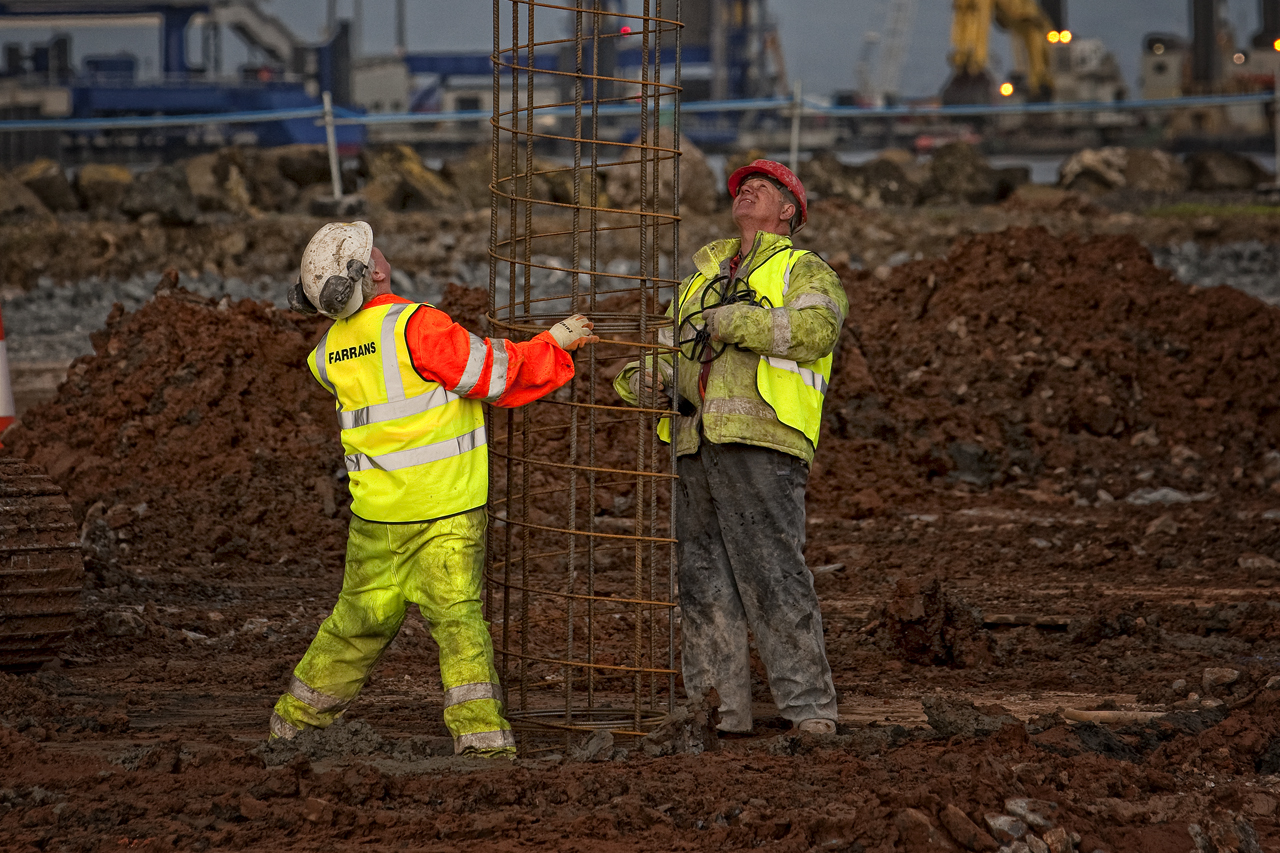 Construction Photography
Highly respected and experienced in the field of construction photography we have found that our commissions over the year have gone from strength to strength. As part of our improved service to the construction sector we can now offer clients full HD 1080 video and time-lapse work.
When working within the confines of a construction site, all of our photographers carry their own personal protective equipment with the minimum kit being, hard hat, high visibility bib/jacket and suitable protective footwear. We take construction photography seriously and appreciate the dangers associated with such work. In order to demonstrate our commitment to safety and professionalism, our staff also carry a CS Card following health & safety training with a fully recognized company.
With Colin Williams Photography we assure you that all commissions are treated with the same professional standard whether it is a one off visit or continuous progress photography. From initial site investigation right through to final completion and beyond, CWP can photograph your entire construction and building project for both residential and commercial developments. . As profesional photographers, we work closely with architects, project management, contractors, agencies and sub-contractors to ensure our images are always supplied to meet your specification, whether for website display or print use in brochures and publicity material or annual reports.